Fireplace Repair Coquitlam: Efficient heating services are the most reliable and experienced furnace repair in the Coquitlam area.
If you have a furnace that is not working or if You just want to do regular maintenance and service on your Furnace and if possible you want to replace your furnace with the high efficiency one, you are in an honest and super experienced hand.
In order to deliver fast and reliable furnace service to our customers, our furnace repair technicians are working work 24/7 in Coquitlam.
We have the most experienced technicians here at efficient heating services, there is no limit on-brand for our technicians as they have been working on all furnace makes and models.
An emergency furnace service call can be anytime during the day and night. Some furnace makes and models that we are working on them are American standard Lennox, Carrier, Ducane, Airco Keeprite, and much more.
And it doesn't matter if you're furnaces are high efficiency or mid-efficiency; we have no limit fixing furnaces in Coquitlam. If you are experiencing any furnace problems such a furnace not coming on from the thermostat it comes on but not blowing hot air.
The pilot light doesn't stay lit on your furnace and you are in the Coquitlam area, Efficient Heating Services is the right company call.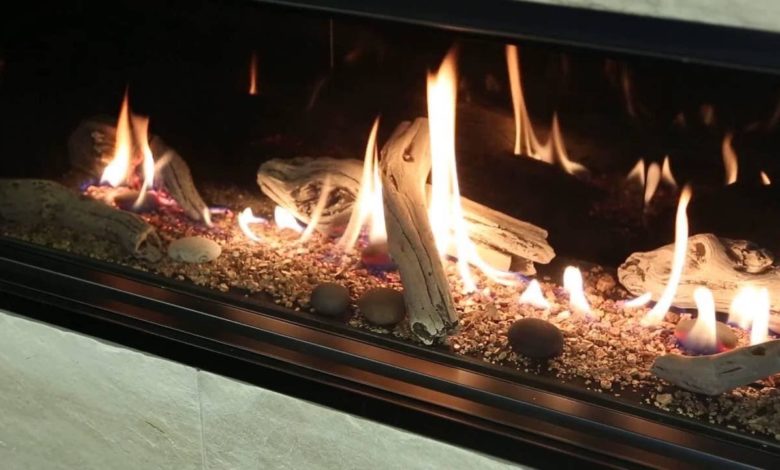 In order to prevent your furnace from breakdowns give us a call now.
You need to do an annual service an inspection on your furnaces, changing the filter, making sure there is no gas leak, making sure that there is no carbon monoxide leak, checking all electrical components, checking the gas control valve, and much more are included in our annual service and inspection.
 Gas Fireplace Repair Coquitlam B.C
Why should you call Efficient Heating Service for your furnace problem? 
In order to choose any company to call to fix your furnace or service your furnace, you need to find out that you are calling the right furnace service company in Coquitlam.
As there are some scammer companies out there that are trying to do up sales while they're doing the service, please do your researches first, ask from friends, make sure you read the reviews, and get several quotes before you hire any furnace company, we are here in Coquitlam at Efficient heating service are proud that we do deliver the most honest and professional service to the customers.
You can read our Customer feedbacks on google, the other reason for choosing us is our warranty on work and labor.
For all Parts we replace, the service we provide or the High-Efficiency furnace we replace we do give all our customers a one-year part and labor warranty plus a 10-year manufacture warranty for new furnaces in the Coquitlam area.
When should you call a company about your furnace problems?
In order to prevent an expensive breakdown and based on BC safety authority recommendation, all gas appliances, particularly heating appliances need to be serviced and inspected yearly.
So, if you haven't done regular maintenance for your furnace for more than one year make sure that you give us a call today.
Our technicians are all certified by the BC Safety Authority
Leave the service and repair of the gas Fireplace to its specialist
It is not possible to find the cause of fireplace failure, fireplace repair and fireplace service without having enough skills. In other words, fireplace repairs require expertise. Whatever the reason for the sudden shutdown of the gas fireplace, the key to solving gas fireplace problems is in the hands of a Gas fireplace repairman.
In many cases, problems and failures are related to the gas fireplace thermocouple. Since the price of the fireplace thermocouple is very expensive, it is better not to install or repair the gas fireplace thermocouple with little experience or by watching a few training videos. Efficient heating services company introduces its professional and experienced repairman for Gas fireplace repair and fireplace repairs in the province of British Columbia (Vancouver).
How much does it cost to repair a Fireplace?
The cost of Gas fireplace repair depends on several factors. First of all, the reason for the failure of the fireplace must be determined. Fireplace repair is also somewhat similar to gas heater repair in some cases.
 Often, the cost of fireplace repairs includes the cost of repairing the thermocouple of the fireplace, the cost of replacing the igniter or parts such as candles and refractory bricks (if broken), as well as the repairman's wages, etc. Stop worrying about the cost of your fireplace repairs. At Efficient heating services company, before placing the final order, you can find out about the prices of all fireplace repair services.

Gas Fireplace Parts We Always Carry
Thermocouple
Remote Control Sets
Remote Control
Pilot Assembly
Gas Controls
Thermopile
Gas Fireplace Glass
Thermostats
Pilot Assemblies
Piezo Ignitors
Gas Fireplace Fan
Toggle Switches
 Gas Fireplace Service Coquitlam 
If you have a gas fireplace in your home, safe operation is  the most important thing about it. In particular, you need to consider the risk of carbon monoxide – or CO – as it's also known.
CO is a dangerous and deadly gas produced when burning fossil fuels like natural gas or propane.
It has no smell, no taste, and no colour. If you remove the glass in your Gas fireplace to clean it – and then don't reseal it properly – CO can seep into your home.
The consequences can be serious. The easiest way to minimize the risk of accidental CO poisoning is to have your gas fireplace – or any of your gas appliances – checked once a year by a licensed gas contractor. Fireplace Repair Coquitlam
How much does Gas fireplace service cost?
The price of fireplace service is determined according to the actions that need to be done for different parts of the fireplace. A fireplace has parts such as a lighter, igniter, flame and thermocouple. Therefore, it must first be determined that, for example, the bad burning of the fireplace flame is caused by the failure of which part. After registering the service order and troubleshooting the fireplace, the price of the fireplace service will be determined by our service workers.
Gas fireplace maintenance Coquitlam
In fact, any maintenance to your gas fireplace should be done by either a licensed gas contractor, or a qualified technician.
Our Technicians must removed the glass from your fireplace, whether to clean it – or for repair –  they will make certain to follow these important safety precautions.

First, before removing the glass,

 

we turn off the gas supply to the fireplace. Remember, it's never safe to operate a gas fireplace without the glass panel properly place.
Next, while the glass is still in place,

 

we do inspect the gasket.

Clean the glass as required.we use cleaner that's approved for fireplace glass panels. Using an improper cleaner could cause the glass to explode.

Before re-installing the glass,

 

we check the condition of the gasket. It's imperative that the gasket is in perfect condition – meaning one continuous piece of material with no gaps, no frays, "loops" or missing pieces.

then we do clean your logs and vacuum inside your gas fireplace.

After we have reinstalled the glass,

 

we turn on the gas supply to your fireplace, and carefully light it. Let it burn for 5 minutes to allow any dust particles or other contaminants to burn off.

Then, we check for Gas leak and Co Leak using special electronic detectors.
Gas Fireplace inspection Coquitlam
1- an indication of a CO leak is if you see wicks of moisture forming on the outside of your fireplace.
If you suspect a CO leak – turn off the gas supply, ventilate the area with fresh air, and call a licensed gas contractor immediately.
Another good idea is to install carbon monoxide detectors near where you and others in your home sleep. When buying a CO detector, look for the seal of the recognized testing agency such as the Canadian Standards Association or the Underwriters Laboratories of Canada. These are a few simple but effective ways to keep your home and family safe from the threat of CO poisoning yea
2-  after CO, Leaking Natural Gas is the most important check during our Gas Fireplace inspection, having a even minor leak, can cause really bad consequences ! specially in gas fireplace because you are dealing with very compact area with completely sealed area, natural gas can collect and by having any ignition it can be bad explosion ,
thats why we are so picky on checking gas leaks on gas fireplaces 
gas fireplace service Locations in Greater Vancouver and Fraser Valley 
We travel to all grater Vancouver and Fraser Valley for gas fireplace repair, service and installation
Gas Fireplace Cleaning and Maintenance checklist
Clean the burner and adjust the pilot flame and tune up gas pressure
Clean the glass of fog and black soot
Clean the firebox and check for cracks or defective parts
Remove logs and clean any dirt, white powder and dust from the main burner and pilot assemblies.
Check for the carbon monoxide and gas leaks.
Changing logs.
We check the fan and cleaned it