Greater Vancouver Air Conditioning repair , Service and Installation, AC Maintenance  
Air conditioning repair : Efficient Heating and Cooling Services offers 24/7 Heating and Air Conditioning Services. When it Comes To Repair Air Conditioner's in Greater Vancouver , you are in honest and professional hands. Our experienced AC and Heat Pump Repair Technicians are 24/7 available to take your call and answer Your Questions regarding your Air Conditioning system.
Whether you need to Repair your Air Conditioner or get a an estimate for new one ! Give us a Call today
Basic components of a Air Conditioning System
compressor

 
this component is the heart of the system
Pumps

 

refrigerant through system separates high pressure side from the system of low pressure side
if it feels no cooling it's takes place
condenser 
condenser coil is what get rid of Heat in the system
can be water-cooled located inside all with cooling tower or input located in outside open to atmosphere type
Traps Dirt , requires preventive maintenance and cleaning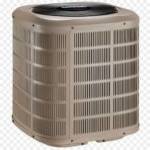 Evaporator 
provides cooled air to the space
located after the system any filters
remove moisture from Air
traps inside Dirts , dust in filters , so requires preventive maintenance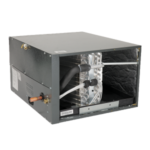 thermal expansion Valve 
located at the operator coil
provides the correct amount of refrigerant to the evaporator coil for proper cooling .
Separates the high pressure side of the system from the low pressure side.
failure could cause compressor failure and loss of cooling capacity.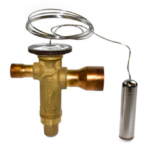 How Does Air Conditioner Works
Refrigeration cycle 
The basics of Refrigeration cycle consists of four major important components
compressor
condenser Coil
expansion valve
evaporator coil
the right hand side with the high pressure side of the refrigeration cycle and the left-hand side is a low pressure side of the refrigeration cycle
as you can see the hot air when compressed is passes through the condenser coil this is the high pressure .
where after the heat rejection from the condenser to gain or through water depending on the system
the hot liquid is passed through the expansion valve , expansion Valve depending on the requirement flows the liquid out of the expansion board and is passes through the evaporator coil and again back to the cooler gas ,
the compressor the process of cooling happens at the evaporator coil . which is also known as the cooling coil. call us if you need an air conditioning repai
Air Conditioner Installation
If You are looking for a reliable Air Conditioning Company to install an Air Conditioner in Your Home , Give Efficient Heating and Cooling  a Call. We install All Air Conditioner Makes and Models
We repair all brands, Air Conditioner repairs, heat pump repairs, and central Heating Repairs in Greater Vancouver and the Lower Mainland  Area
if  Your air conditioning  needs to be replaced, we  can supply high-efficiency, Star-rated systems for all  HVAC needs.
Our HVAC services include the installation and replacement of the following systems:
Air Conditioning unit installation
Heat pump installation
Compressor repair and Replacement
High efficiency air conditioning systems
Mini Split unit installation
Air Conditioner selection
how do we select the system  ?  what are the requirements ? what do we need to do for selecting a proper system?
steps for selecting Air Conditioner
 calculation of cooling Load

 

requirement

 

selection of techno-economical Air Conditioner
 selection equipment
designing an a distribution system
Diesining refrigerant distribution system 6-evaluation of the system to be used
factors to considering during cooling load requirement
building Detailed Layout
 use of

 

space
physical dimension of space
 inside room design condition
 a filtration level
ambient condition
Glass area exposed to sun
 occupancy
do you need an air conditioning repair? we service all makes 
Our trained and experienced AC technicians are dealing with different AC makes and models every day, there is no limit for our Technicians! you mame it we repair , service and Install it
Honeywell Air Conditioner Repair Service and install
Trane AC Service , install and Repair
American Standard Air Conditioner Install , Service and Repair
Carrier Air Conditioner Repairing  Servicing and installation
Bryant AC Repair Service , install
Lennox Air Conditioner Repair Service and install
Goodman Air Conditioner Repair Service and install
Amana Air Conditioner Repair Service and install
York Air Conditioner Repair Service and install
Coleman Air Conditioner Repair Service and install
Heil Air Conditioner Repair Service and install
Janitrol Air Conditioner Repair Service and install
Rheem Air Conditioner Repair Service and install
Ruud Air Conditioner Repair Service and install
Comfortmaker Air Conditioner Repair Service and install
Mitsubishi Air Conditioner Repair Service and install
Sanyo Air Conditioner Repair Service and install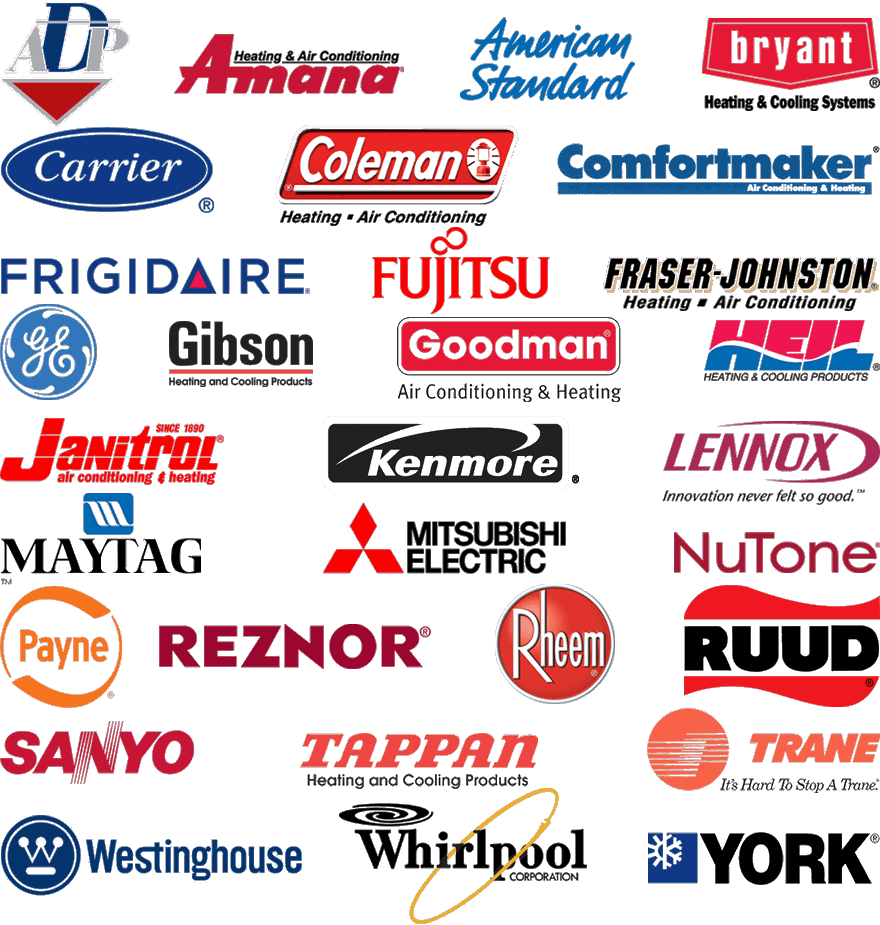 eyJpZCI6IjEyIiwibGFiZWwiOiJtZTEyIiwiYWN0aXZlIjoiMSIsIm9yaWdpbmFsX2lkIjoiNCIsInVuaXF1ZV9pZCI6InZibjIzYSIsInBhcmFtcyI6eyJlbmFibGVGb3JNZW1iZXJzaGlwIjoiMCIsInRwbCI6eyJ3aWR0aCI6IjEwMCIsIndpZHRoX21lYXN1cmUiOiIlIiwiYmdfdHlwZV8wIjoibm9uZSIsImJnX2ltZ18wIjoiIiwiYmdfY29sb3JfMCI6IiNjZGNkY2QiLCJiZ190eXBlXzEiOiJjb2xvciIsImJnX2ltZ18xIjoiIiwiYmdfY29sb3JfMSI6IiNjZGNkY2QiLCJiZ190eXBlXzIiOiJjb2xvciIsImJnX2ltZ18yIjoiIiwiYmdfY29sb3JfMiI6IiM3YWY5N2MiLCJiZ190eXBlXzMiOiJjb2xvciIsImJnX2ltZ18zIjoiIiwiYmdfY29sb3JfMyI6IiNmZjgwN2MiLCJmaWVsZF9lcnJvcl9pbnZhbGlkIjoiIiwiZm9ybV9zZW50X21zZyI6IlRoYW5rIHlvdSBmb3IgY29udGFjdGluZyB1cyEiLCJmb3JtX3NlbnRfbXNnX2NvbG9yIjoiIzRhZThlYSIsImhpZGVfb25fc3VibWl0IjoiMCIsInJlZGlyZWN0X29uX3N1Ym1pdCI6IiIsInRlc3RfZW1haWwiOiJFZmZpY2llbnQxN2hlYXRpbmdzZXJ2aWNlQGdtYWlsLmNvbSIsInNhdmVfY29udGFjdHMiOiIxIiwiZXhwX2RlbGltIjoiOyIsImZiX2NvbnZlcnRfYmFzZSI6IiIsInB1Yl9wb3N0X3R5cGUiOiJwb3N0IiwicHViX3Bvc3Rfc3RhdHVzIjoicHVibGlzaCIsInJlZ193cF9jcmVhdGVfdXNlcl9yb2xlIjoic3Vic2NyaWJlciIsImZpZWxkX3dyYXBwZXIiOiI8ZGl2IFtmaWVsZF9zaGVsbF9jbGFzc2VzXSBbZmllbGRfc2hlbGxfc3R5bGVzXT5bZmllbGRdPFwvZGl2PiJ9LCJmaWVsZHMiOlt7ImJzX2NsYXNzX2lkIjoiMTIiLCJuYW1lIjoibmFtZSIsImxhYmVsIjoiIiwicGxhY2Vob2xkZXIiOiJOYW1lIiwidmFsdWUiOiIiLCJ2YWx1ZV9wcmVzZXQiOiIiLCJodG1sIjoidGV4dCIsIm1hbmRhdG9yeSI6IjEiLCJtaW5fc2l6ZSI6IiIsIm1heF9zaXplIjoiIiwiYWRkX2NsYXNzZXMiOiIiLCJhZGRfc3R5bGVzIjoiIiwiYWRkX2F0dHIiOiIiLCJ2bl9vbmx5X251bWJlciI6IjAiLCJ2bl9vbmx5X2xldHRlcnMiOiIwIiwidm5fcGF0dGVybiI6IjAiLCJ2bl9lcXVhbCI6IiIsImljb25fY2xhc3MiOiIiLCJpY29uX3NpemUiOiIiLCJpY29uX2NvbG9yIjoiIiwidGVybXMiOiIifSx7ImJzX2NsYXNzX2lkIjoiNiIsIm5hbWUiOiJlbWFpbCIsImxhYmVsIjoiIiwicGxhY2Vob2xkZXIiOiJFbWFpbCIsInZhbHVlIjoiIiwidmFsdWVfcHJlc2V0IjoiIiwiaHRtbCI6ImVtYWlsIiwibWFuZGF0b3J5IjoiMCIsIm1pbl9zaXplIjoiIiwibWF4X3NpemUiOiIiLCJhZGRfY2xhc3NlcyI6IiIsImFkZF9zdHlsZXMiOiIiLCJhZGRfYXR0ciI6IiIsInZuX29ubHlfbnVtYmVyIjoiMCIsInZuX29ubHlfbGV0dGVycyI6IjAiLCJ2bl9wYXR0ZXJuIjoiMCIsInZuX2VxdWFsIjoiIiwiaWNvbl9jbGFzcyI6IiIsImljb25fc2l6ZSI6IiIsImljb25fY29sb3IiOiIiLCJ0ZXJtcyI6IiJ9LHsiYnNfY2xhc3NfaWQiOiI2IiwibmFtZSI6IlBob25lIiwibGFiZWwiOiIiLCJwbGFjZWhvbGRlciI6IlBob25lIiwidmFsdWUiOiIiLCJ2YWx1ZV9wcmVzZXQiOiIiLCJodG1sIjoidGV4dCIsIm1hbmRhdG9yeSI6IjEiLCJtaW5fc2l6ZSI6IiIsIm1heF9zaXplIjoiIiwiYWRkX2NsYXNzZXMiOiIiLCJhZGRfc3R5bGVzIjoiIiwiYWRkX2F0dHIiOiIiLCJ2bl9vbmx5X251bWJlciI6IjAiLCJ2bl9vbmx5X2xldHRlcnMiOiIwIiwidm5fcGF0dGVybiI6IiIsInZuX2VxdWFsIjoiIiwiaWNvbl9jbGFzcyI6IiIsImljb25fc2l6ZSI6IiIsImljb25fY29sb3IiOiIiLCJ0ZXJtcyI6IiJ9LHsiYnNfY2xhc3NfaWQiOiIxMiIsIm5hbWUiOiJzdWJqZWN0IiwibGFiZWwiOiIiLCJwbGFjZWhvbGRlciI6IlN1YmplY3QiLCJ2YWx1ZSI6IiIsImh0bWwiOiJ0ZXh0IiwibWFuZGF0b3J5IjoiMSIsIm1pbl9zaXplIjoiIiwibWF4X3NpemUiOiIiLCJhZGRfY2xhc3NlcyI6IiIsImFkZF9zdHlsZXMiOiIiLCJhZGRfYXR0ciI6IiIsInZuX29ubHlfbnVtYmVyIjoiMCIsInZuX29ubHlfbGV0dGVycyI6IjAiLCJ2bl9wYXR0ZXJuIjoiMCJ9LHsiYnNfY2xhc3NfaWQiOiIxMiIsIm5hbWUiOiJtZXNzYWdlIiwibGFiZWwiOiIiLCJwbGFjZWhvbGRlciI6Ik1lc3NhZ2UiLCJ2YWx1ZSI6IiIsImh0bWwiOiJ0ZXh0YXJlYSIsIm1hbmRhdG9yeSI6IjEiLCJtaW5fc2l6ZSI6IiIsIm1heF9zaXplIjoiIiwiYWRkX2NsYXNzZXMiOiIiLCJhZGRfc3R5bGVzIjoiIiwiYWRkX2F0dHIiOiIiLCJ2bl9vbmx5X251bWJlciI6IjAiLCJ2bl9vbmx5X2xldHRlcnMiOiIwIiwidm5fcGF0dGVybiI6IjAifSx7ImJzX2NsYXNzX2lkIjoiNiIsIm5hbWUiOiJzZW5kIiwibGFiZWwiOiJTZW5kIiwiaHRtbCI6InN1Ym1pdCIsImFkZF9jbGFzc2VzIjoiIiwiYWRkX3N0eWxlcyI6IiIsImFkZF9hdHRyIjoiIn0seyJic19jbGFzc19pZCI6IjYiLCJuYW1lIjoicmVzZXQiLCJsYWJlbCI6IlJlc2V0IiwiaHRtbCI6InJlc2V0IiwiYWRkX2NsYXNzZXMiOiIiLCJhZGRfc3R5bGVzIjoiIiwiYWRkX2F0dHIiOiIifV0sIm9wdHNfYXR0cnMiOnsiYmdfbnVtYmVyIjoiNCJ9fSwiaW1nX3ByZXZpZXciOiJzaW1wbGUtd2hpdGUucG5nIiwidmlld3MiOiIxMDkzMjIiLCJ1bmlxdWVfdmlld3MiOiIzNzI4NCIsImFjdGlvbnMiOiIxOTE3Iiwic29ydF9vcmRlciI6IjQiLCJpc19wcm8iOiIwIiwiYWJfaWQiOiIwIiwiZGF0ZV9jcmVhdGVkIjoiMjAxNi0wNS0wMyAxMDozMTowMyIsImltZ19wcmV2aWV3X3VybCI6Imh0dHBzOlwvXC9lZmZpY2llbnRoZWF0aW5nc2VydmljZS5jb21cL3dwLWNvbnRlbnRcL3BsdWdpbnNcL2NvbnRhY3QtZm9ybS1ieS1zdXBzeXN0aWNcL2Fzc2V0c1wvZm9ybXNcL2ltZ1wvcHJldmlld1wvc2ltcGxlLXdoaXRlLnBuZyIsInZpZXdfaWQiOiIxMl83MTk1NCIsInZpZXdfaHRtbF9pZCI6ImNzcEZvcm1TaGVsbF8xMl83MTk1NCIsImNvbm5lY3RfaGFzaCI6ImQ3MjY3YjFhMDg2OTAxYjhmNGMxNTE5MTU4NDY3ZDFiIn0=