Tankless water heater   
Tankless water heater is also known on demand water heaters, water heater is one of the most important gas appliance in your home, its doesn't only heat the water for shower.
It is very important because its supplies hot water to washing machines as well, so the cleanness of water is really necessary. we do repair, service and install tankless water heaters and we work on all tankless makes and models. Navian, Rinnai
There is several types of  water heaters, in this article we will talk about the natural gas water heater, which works without a tank, which called tankless water heater.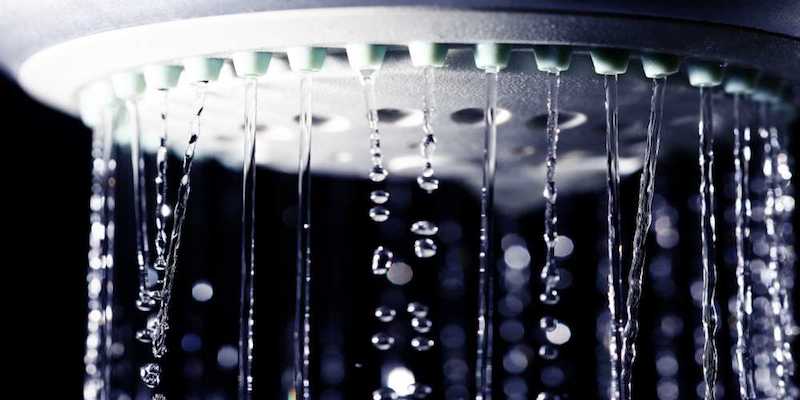 Some people want to buy a tankless water heater, but do not know the  advantages and what size should buy.
we will review some important observations that will help you to choose suitable tankless water heater .
Tankless water heater  is characterized by occupying a small area in the house, but it is more energy efficient and does not pollute the environment like other hot water tanks.
Tankless water heater is much cheaper than electric types, the cost of gas heaters is lower, and produces gas emissions of 25-33% less than  Electric water heaters.
Before you decide to buy a tankless water  heater, you must pre-select the capacity of water that the heater can take out.
Another note to consider, about tankless water heater is  the consumption rate, will more than one  shower and hot water faucet be used at the same time?
If you choose a smaller tankless water heater that is not enough  to work in a kitchen faucet and someone else using another faucet in the bathroom.
How does tankless water heater works
Plentiful and reliable hot water is essential for civilized life and tankless water heaters are the most Canadian household scene now.
While the name tankless does tell part of the story upfront, there's more that you need to understand when you're deciding whether a tankless water heater is right for you.
Lets  give you a tour of one of the most impressive tankless water heaters, the most Canadian homes have tank style water heaters now.
These haven't changed much since indoor plumbing became a regular part of Canadian home construction more than 75 years ago.
An energy source typically electricity natural gas or propane warms the water stored in the tank until a thermostat shuts off the source of energy at a preset temperature level  .
Now as that tank cools off the thermostat turns on the source of energy again, warming up the water bringing it up to temperature.
Even if no hot water has been used from the taps at all the energy wasted making up for the heat loss from tanks tile heaters is called standby energy losses and this is the main
reason why tankless water heaters are more efficient than tanks.
From the name tankless water heaters have no tank that's why they're so small instead they heat the water instantly as  it's demanded as soon as a hot water tap
is turned on anywhere in your home.
Internal sensors inside the heater detect the flow and ignite the propane or natural gas that heats the water for the second or two, that it's flowing through the unit.
The moment you shut off a hot water tap anywhere in your house the flame and the heater stops.
The fact is that tankless units only heat water as it's needed is why this technology is sometimes called on-demand water heaters.
Now besides a complete freedom from standby energy losses and a continuous supply of hot water as long as you want .
These are advantages of tankless technology
Where a typical 60 gallon water heater might take up 72 cubic feet of volume Navian model we are dealing with takes up just two cubic feet of space and yet it
puts out more than 300 percent more heat than a typical natural gas tank heater.
Now selected and installed correctly this model can deliver enough hot water for two showers operating continuously even if the incoming water temperature is a frigid 50 degrees
Fahrenheit or 10 degrees Celsius.
Tankless water heaters do cost more than tank style equivalents and this is one reason why tankless technology is not for everyone, tankless water heaters are definitely
not bottom drawer technology.
Another issue you need to know about is water chemistry, now in cases with particularly hard water or unusual pH levels it's going to be a problem .
Sometimes for some tankless units it's not typical but before you make any final buying decisions have your dealer check out your water chemistry first saving energy and saving
space.
Click on Links to Read More
Tankless Water Heater Vancouver
Tankless Water Heater Burnaby
Tankless Water Heater Coquitlam

Tankless Water Heater pitt meadows

Tankless Water Heater Ladner

Tankless Water Heater Port Coquitlam

Tankless Water Heater Tsawwassen

Tankless Water Heater Delta
Tankless Water Heater White Rock
Tankless Water Heater Richmond
Tankless Water Heater Surrey
Tankless Water Heater Port Moody

Tankless Water Heater Mission

Tankless Water Heater Maple Ridge

Tankless Water Heater West Vancouver

Tankless Water Heater North Vancouver
Tankless Water Heater New Westminster
Tankless Water Heater Langley