You have to be very careful about water heater repair in Vancouver. Water heaters are known as one of the important and necessary facilities in today's homes and you can never ignore the importance of their existence. You use water heaters daily. In many cases, you need water heaters for cooking, heating the house, bathing, washing, etc. This is the reason why you need to use the services of water heater repair in Vancouver as soon as possible when there is a problem with the water heater to get your life back to normal. Yes, without a water heater, life becomes hard because even the simplest actions like taking a shower are disrupted.
In this article, we are trying to talk to you completely about water heater repair in Vancouver and introduce a specialist service provider in the field. If you are also interested in increasing your information in this regard and want to get the best quality and best services for water heater repair, we suggest that you stay with us until the end of this content.
Best services of water heater repair in Vancouver
How much does a water heater repair in Vancouver cost?
Various factors determine the cost of water heater repair in Vancouver. For example, the model of the water heater, the brand of its manufacturer, defects in the water heater, the need to replace or repair parts, the tariffs of the service provider that you visited for water heater get help, etc. are among those factors that directly affect the water heater.
You can estimate how much budget you need for water heater repair by talking to experts before using repair services. The more complex your water heater system and the more widespread the problem, the more you will have to pay. To prevent unfortunate events from happening and damage to water heaters, you should pay attention to two points. The first point is to use the water heater properly. The second point is to use water heater repair services in Vancouver when problems occur. As a consumer, you should always take care of the water heater and when you feel that your water heater has a problem, use the repair service as soon as possible.
Water Heater repair Tsawwassen
cant you light up your hot water tank? this is a most common problem on hot water tanks , and it happens when  either your thermocouple gets old or you have faulty gas  Valve ! there are 2 parts on hot water tanks that can cause this problem
1 – thermocouple
2- Gas Control Valve
in order to have these 2 part fixed or replaced you need to contact a certified gas fitter or gas Contractor Company
Efficient Heating Services has the most Experienced certified Gas Fitters , our hot water tank repair technicians are 24/7 available to take your Call and drop by to take a look to your water heater ,
you will have your hot water tank fixed or replaced using Efficient heating Services , Efficiently and Fast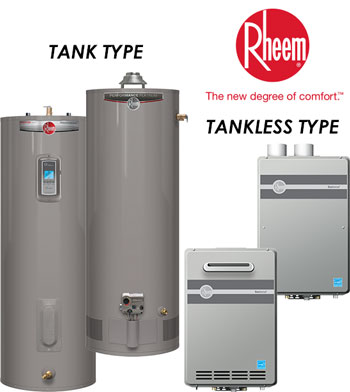 Drain Valve
Gas Control
Piezo Ignitor Assembly
Pilot Assembly
Thermocouple
High Limits
Temperature and Pressure Relief Valve
Water Heater Repair Tsawwassen , All makes and Models
Water Heater Repair Tsawwassen and all Greater Vancouver
hot water tank replacement Tsawwassen
its not a good sing when you see any water leakage around your hot water tank. if the leak is from Tank itself its time to replace your hot water tank
but some times even if your tank is not too old snd you have leak from your tank
if you still have warranty on your hot water tank you can have a new one without spending any Money
give us a call if you see any bad sing around your hot water tank or tankless water heater