Boiler repair West Vancouver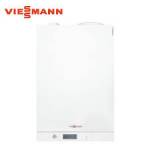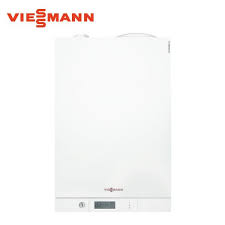 Our certified gas fitters and Boiler repair technicians are fixing all Boiler Makes and Models in West Vancouver
Efficient Heating Services offers 24/7 Emergency Boiler repair in West Vancouver. There is no limitation for our certified Gas Fitters, they are dealing with Boiler problems every day !
an old style Boiler ( Mid efficiency) or new high efficiency Boilers they do repair , Service and install all!
get in touch with our technicians at our 24/7 open line if you need boiler repair in West
vancouver,  Service or replacement and get free estimate and advise
Gas boiler repair West Vancouver
Having a personal sauna is one of the facilities that can relax the mind and body. It also brings you a good weekend. If you have a villa or a big house, try not to deprive yourself of this gift. One of the important features of the boiler is the sauna, which includes a device that heats the water and maintains the optimal temperature in the sauna chamber. A boiler is one of the equipment that is installed and serviced by efficient heating service specialists.
It is true that this pot is made horizontally and vertically. But do not forget that it is better to use vertical boilers in places where the heat inside the boiler lasts longer. Also, due to the greater gravity of the earth, the circulation of the oils inside the coils is also done better. Also, vertical boilers are easily installed in small spaces. In this article, we will talk about Gas boiler repair and installation, stay with us.
Gas boiler installation West Vancouver
In general, sauna boilers have the ability to raise the temperature up to 350 degrees Celsius. But the best temperature for a sauna is at least 42 and a maximum of 56 degrees Celsius. If the boiler is made of quality parts, the temperature of the sauna chamber will reach normal temperature in the specified time. These boilers are produced in different types, electric and gas, each of which has its own advantages.
Installing a boiler and starting it requires expertise and experience in this field. Therefore, every person cannot install and operate a boiler. Because the boiler is a very dangerous system, the installation of the boiler must be done by a professional person so that we do not witness any accidents.
The expert technicians of our company carry out the process of installation, cleaning, service and repair of the gas boiler in the province of British Columbia (Vancouver). If there is a problem with your gas boiler or you need periodic service or installation and cleaning of your gas boiler, you can contact the experienced repairmen of efficient heating service and get the best service in the shortest possible time.
Automatic Damper
Control Board
Control Module
Transformers
Relays
Zone Control Valves
Mixing Valves
Gas Control
Thermocouple
Pilot Assembly
Aqua Stats
Water Regulator
Back Flow Preventer
Expansion Tanks
Air Vents
Boiler repair , Service and install in West Vancouver All Makes and Models
Boiler Maintenance and inspection in west Vancouver
– Ensure there are no clogs or blockages
– Inspect the chimney and exhaust vents
– Check function of pilot light or electric ignition
– Test for gas leaks and carbon monoxide issues
– Inspect all valves and fittings
– Check relief valves and emergency shut-off
– Check the water quality
– Ensure all gauges are working properly
– Make sure the boiler is free of rust and corrosion
– Inspect fittings and valves
– Estimate remaining life of the boiler
– and Much More…
we cover all greater Vancouver and Fraser Valley for Boiler Services
Boiler replacement in West Vancouver
Call Efficient Heating Services if you have any Question regarding replacing Your Boiler , we Carry all Boiler Makes and Models we will drop by with free consultation at your home and explain everything in detail