Boiler repair Port Coquitlam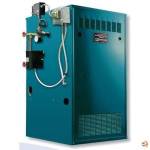 Boiler repair Port Coquitlam
Our certified gas fitters and Boiler repair technicians are fixing all Boiler Makes and Models in Port Coquitlam
Efficient Heating Services offers 24/7 Emergency Boiler repair inPort Coquitlam. There is no limitation for our certified Gas Fitters, they are dealing with Boiler problems every day !
an old style Boiler ( Mid efficiency) or new high efficiency Boilers they do repair , Service and install all!
get in touch with our technicians at our 24/7 open line if you need boiler repair in Port Coquitlam
,Call us for Boiler  Service , repair , and replacement and get free estimate and advise
Boiler and boiler specialized repair center in Coquitlam
The efficient heating service sales, training and service center with experienced and trained technicians to repair the gas boiler is at the service of our dear customers.
What is the reason for choosing an efficient heating service for Gas boiler repair and service?
Boiler technicians at Efficient Heating Service have a long history of specialized boiler
All the technicians of Efficient Heating Service Center are selected by passing specific oral and practical tests and the best are hired in our company.
Efficient Heating Service technicians specialize in boiler and boiler
Our technicians use original parts that have a long lifespan for specialized boiler and boiler
Before repairing your boiler, with the expertise of our technicians, they will let you know the estimated price of the needed repairs and after your approval, they will repair the gas boiler.
Our slogan in the Gas boiler repair group is "customer satisfaction" and we use everything to achieve this important goal. Honesty and doing specialized work is the top priority of our professional technicians.
Efficient heating service center with expert technicians throughout the province of British Columbia (Vancouver) is engaged in providing services to you dear customers. If you live in Greater Vancouver, you can use our services. Our experienced and skilled technicians will solve your boiler repair, service, cleaning and installation problems in the shortest time and with the best quality.
To talk to our experts in the field of gas boiler cleaning, installation, service and repair and to receive services from our center, you can refer to the following site.
Boiler repair Port Coquitlam , Parts and Components We Carry
Automatic Damper
Control Board
Control Module
Transformers
Relays
Zone Control Valves
Mixing Valves
Gas Control
Thermocouple
Pilot Assembly
Aqua Stats
Water Regulator
Back Flow Preventer
Expansion Tanks
Air Vents
Boiler repair Port Coquitlam(Service , Maintenance , Cleaning , inspection) all makes and Models
Boiler Maintenance and inspection in Port Coquitlam
– Ensure there are no clogs or blockages
– Inspect the chimney and exhaust vents
– Check function of pilot light or electric ignition
– Test for gas leaks and carbon monoxide issues
– Inspect all valves and fittings
– Check relief valves and emergency shut-off
Check the water quality
– Ensure all gauges are working properly
– Make sure the boiler is free of rust and corrosion
– Inspect fittings and valves
– Estimate remaining life of the boiler
– and Much More
we cover all greater Vancouver and Fraser Valley for Boiler Services
Boiler replacement in Port Coquitlam
Call Efficient Heating Services for Boiler repair , Service and install in Port Coquitlam, if you have any Question regarding replacing Your Boiler  , we Carry all Boiler Makes and Models we will drop by with free consultation at your home and explain everything in detail