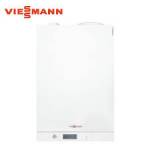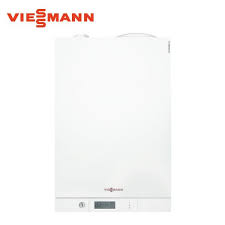 Boiler repair Mission
Our certified gas fitters and Boiler repair technicians are fixing all Boiler Makes and Models in Mission
Efficient Heating Services offers 24/7 Emergency Boiler repair in Mission. There is no limitation for our certified Gas Fitters, they are dealing with Boiler problems every day !
an old style Boiler ( Mid efficiency) or new high efficiency Boilers they do repair , Service and install all!
get in touch with our technicians at our 24/7 open line if you need boiler repair in Mission
,  Service or replacement and get free estimate and advise
Gas boiler cleaning in Mission
To increase the life of the boiler and its better operation, you must clean your gas boiler. The presence of soot in the boiler causes problems for your boiler and increases the possibility of your boiler being damaged. As you know, replacing a gas boiler is very expensive, so have a professional clean your gas boiler at regular intervals.
How often should the gas Boiler be cleaned?
Cleaning the gas boiler will increase the efficiency of your gas boiler and help it last longer. Gas boiler cleaning should be done by a professional at least every 5 years. But depending on the minerals in the water where you live, you may need to clean your gas boiler every year. As part of your annual gas boiler maintenance routine, have a qualified technician clean your gas boiler.
Our qualified technicians are ready to serve customers all over British Columbia province (Vancouver) by passing specialized courses in the fields of installation, repair, service and cleaning of gas boilers. To install, repair, service or clean your gas boiler, just visit the efficient heating service site at efficientheatingservice.com and one of our expert technicians will come to your home to provide service in the shortest possible time. The satisfaction of our dear customers is the key to the success of the efficient heating service.
Boiler repair Mission , Parts and components We Carry
Automatic Damper
Control Board
Control Module
Transformers
Relays
Zone Control Valves
Mixing Valves
Gas Control
Thermocouple
Pilot Assembly
Aqua Stats
Water Regulator
Back Flow Preventer
Expansion Tanks
Air Vents
Boiler repair Mission(Service , Maintenance , Cleaning , inspection) all makes and Models
Boiler Maintenance and inspection in Mission
– Ensure there are no clogs or blockages
– Inspect the chimney and exhaust vents
– Check function of pilot light or electric ignition
– Test for gas leaks and carbon monoxide issues
– Inspect all valves and fittings
– Check relief valves and emergency shut-off
– Check the water quality
– Ensure all gauges are working properly
– Make sure the boiler is free of rust and corrosion
– Inspect fittings and valves
– Estimate remaining life of the boiler
– and Much More…
we cover all greater Vancouver and Fraser Valley for Boiler Services
Boiler replacement in Mission
Call Efficient Heating Services for Boiler repair , Service and install in Mission , if you have any Question regarding replacing Your Boiler  , we Carry all Boiler Makes and Models we will drop by with free consultation at your home and explain everything in detail