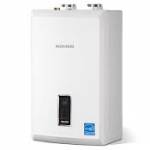 Boiler repair Coquitlam: Our Boiler repair technicians and gas fitters Can fix all Boiler Makes and Models in Coquitlam, Efficient Heating Services offers 24/7 Emergency Boiler repair . There is no limitation for our certified Gas Fitters, they are dealing with Boiler problems every day !
an old style Boiler ( Mid efficiency) or new high efficiency Boilers they do repair , Service and install all!
get in touch with our technicians at our 24/7 open line if you need boiler repair, Service or replacement and get free estimate and advise
What does Gas Boiler repair include?
In the process of repairing and servicing the boiler, paying attention to the constituent structure and periodic inspections can help the life and efficiency of this device. Efficient heating service with expert and experienced technicians has been able to satisfy dear customers by providing specialized services in the field of repair, service, cleaning and installation of gas boilers. The secret of our success is the satisfaction of our customers. Correct boiler repair and service is very important and vital in terms of safety and operation. In general, boiler repair includes the following:
Descaling of internal parts and other parts in contact with fluid
Soot removal and scaling from the combustion chamber and boiler tubes
Replacement of boiler tubes if necessary
Replacing the main furnace or repairing it
Return oven repair
Repairing or replacing problematic valves and connections in the boiler structure
Repair or replacement of control equipment and boiler valves
Replacement and repair of fire pits and boiler doors
Basic repair and service of the mechanical and electrical equipment of the boiler burner and adjustment of the components used in the boiler structure
The efficient heating service center provides all services related to troubleshooting, maintenance and repair of gas boilers, replacing pipes, control circuits, burners, periodic testing and inspections of gas boilers with the best quality for you, dear customers, in the province of British Columbia (Vancouver). to give
You can visit efficientheatingservice.com for service and advice.
Boiler repair Coquitlam ( Boiler parts we Carry With Us )
Automatic Damper
Control Board
Control Module
Transformers
Relays
Zone Control Valves
Mixing Valves
Gas Control
Thermocouple
Pilot Assembly
Aqua Stats
Water Regulator
Back Flow Preventer
Expansion Tanks
Air Vents
Boiler repair Coquitlam , Makes and Models We repair and install
Boiler Maintenance Coquitlam
– Ensure there are no clogs or blockages
– Inspect the chimney and exhaust vents
– Check function of pilot light or electric ignition
– Test for gas leaks and carbon monoxide issues
– Inspect all valves and fittings
– Check relief valves and emergency shut-off
– Check the water quality
– Ensure all gauges are working properly
– Make sure the boiler is free of rust and corrosion
– Inspect fittings and valves
– Estimate remaining life of the boiler
– and Much More…
we cover all greater Vancouver and Fraser Valley for Boiler Services
Boiler replacement in Coquitlam
Call Efficient Heating Services if you have any Question regarding replacing Your Boiler , we  Carry all Boiler Makes and Models we will drop by with free consultation at your home and explain everything in detail