Furnace repair North Vancouver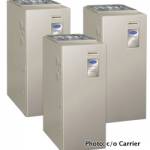 furnace repair  North Vancouver
When it comes to Furnace Repair , Service , and Replacement in North Vancouver Our Heating Service technicians are 24/7 available
our Certified and Experienced Furnace Repair Technicians Can Diagnose All furnace Makes and Models and Get it fixed in Less than 1 Hour
You Can Easily Book Your Appointment Here
 if its an Emergency Case and Service Call Us at our 24/7 open Line 778-798-4343
Furnace repair North Vancouver : we carry all furnace parts in our Vans
thermocouple
pilot Assembly
Gass Valves
Fan limits
Inducer Fan
Pressure switch
Surface Ignitor
flame rod Sensor
Filters
shafts
capacitors
condensation pump
control board
belt drive motor
Direct Drive Motor
Blower
Furnace Inspection North Vancouver
Efficient Heating Service provides Annual Furnace Inspection inNorth Vancouver and here is list of what our technicians do during furnace inspection in North Vancouver
Check for sufficient combustion and ventilation air.
Check for 1-stage and 2-stage gas pressures.
Check pressure switches and inducer motor.
Check the thermocouple, flame rod sensor and surface igniter.
Check thermal disks.
Check condensation system and pump.
Adjust the fan blower as required.
Lubricate the motor.
Inspect the venting system.
Perform a venting spillage test
Replace or clean the filter.
Perform temperature rise and adjust the motor speed as
necessary.
We are Dealing With All Makes and Models
Furnace repair North Vancouver ( Select Your Location in Greater Vancouver )
Furnace replacement North Vancouver
Our certified and experienced gas fitters, with lots of experience at installation in North Vancouver  are waiting to take your old Furnace out and put the new one in , Safe And professional
So call us if you are planing to upgrade your Furnace  to High Efficiency one!